Independent Financial Advisors
Charity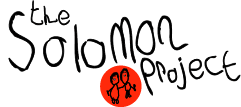 Hartley Wadsworth & Partners are committed to helping the Solomon Project and helping to raise awerness In June 2012 the managing director, David Hartley, took a visit to Eldoret – Kenya, a town famous for its poverty to have a real look at the work that the Solomon Project do in first person.
During his time there he witnessed the true effect of the charities hard work, and the difference it makes is simply staggering. Without the Solomon project thousands upon thousands of children would be without school, and consiquently food. We urge you to please click on the Solomon Project's link above and get involved with a great organisation.
More information to follow!